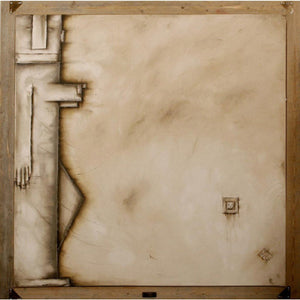 Figure and Wood by Inbal Buzaglo Yoresh
About the Artist:
Inbal Buzaglo Yoresh was born in 1963 in Israel.
Inbal is a graduate of the department of visual communications of 'Bezalel, Academy of Arts & Design', Jerusalem with a specialization in animation.
Following her studies, she continued her career in animation, working for the Israeli news department of channel 1 as a broadcast graphic designer.
Today Inbal is solely dedicated to her painting and her family.
With her husband and three children, Inbal lives in a home that they designed and built on a small mountain top community in the Western Galilee,
where the family lives close to nature in a rural environment.
In her large loft studio, Inbal paints with oil on expansive canvases.
Nudity is a continual focus and theme in her work.
In her paintings, she expresses her view of the primitive essence of the human body as a universal creature without the bounds of nationality,
societal, or cultural associations of identity and status.
Inbal presents her figures naked as they were born - completely free from the protection of external covers.